邧

· 设计
资深
设计师

| 十九年

产品开发

经验 | 专业

品牌策划

承接产品开发、商标、设计(UI/VI),品牌策划,建站、软件APP等定制服务

Logo and branding identity design expert with 21+ years experience.
---
联系 Get in touch:
✉
QQ/Mail:
28979908 | ☏
Phone:
13829744000 阮生
---
I am a designer and an art creator, was drawing comic strips and illustrations from an early age.
Paper craft and toys are my main directions in this decade. In 1998, I started self-learning in 3D printing, and applied this technology as an authoring tool.
It's really pleased the invention of 3D printing because it brings unlimited possibilities on creations.
As a designer who loves mechanical structure and the beauty of dynamic, I begin to create robots and Automate as well. Hope these art crafts would bring more and more inspiration and imagination to all of you.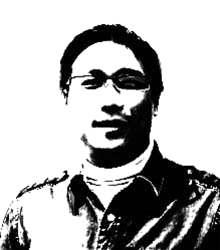 Copyright © 2018 Ruan.im - RuanYuan Designing Studio / Institute of Model